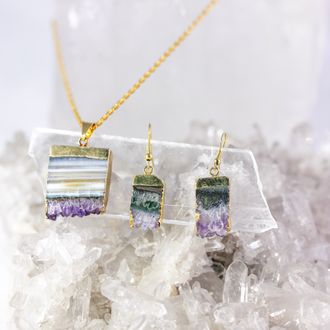 Feature of the Month: Jewelry Gift Sets
Spring is here, treat yourself to some lovely new crystals to light up your auric field. Select a piece or make a set to synergize the effect. Mother's Day is coming, delight Mom with something new from you. Spirit helps us find the exact right pieces for you.
Fine Crystals, Crystal Lamps and Crystal Jewelry for your health and happiness.
What makes our crystals special?