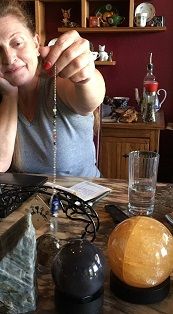 Feature of the Month: Pendulums
Pendulums are divination tools allowing us to gain yes and no answers from our Spiritual team. They come in all sorts of shapes and crystals or in metal. To learn how to correctly use a pendulum, see the video under the Pendulums category.
Fine Crystals, Crystal Lamps and Crystal Jewelry for your health and happiness.
What makes our crystals special?